Looks just like real one
This is an aluminum composite board covered with highly weatherresistant sheet, ensuring high resistance to rainwater and sunlight and lasting long without corrosion.
Workability-oriented specification
The board size is 910×1820 or 910x2440mm, which offers good workability. The thickness is 3 mm and can be cut with acutter. Not only for new constructions, this board is perfect for occasions requiring speedy construction such as the renovation of a shop.
Unlimited possibilities
On walls, ceilings, outdoor and indoor…there are many places where are good for Ever Art Board. Because it is a light material, it will save a lot of man power for the contractions, which will also save the budget.
It is useful when the surface of the wall is smooth.
Using the foundation frame
It is useful when the surface of the wall is not flat enough.
Directly on a independent frame
It is useful when there is no wall and set it up independently.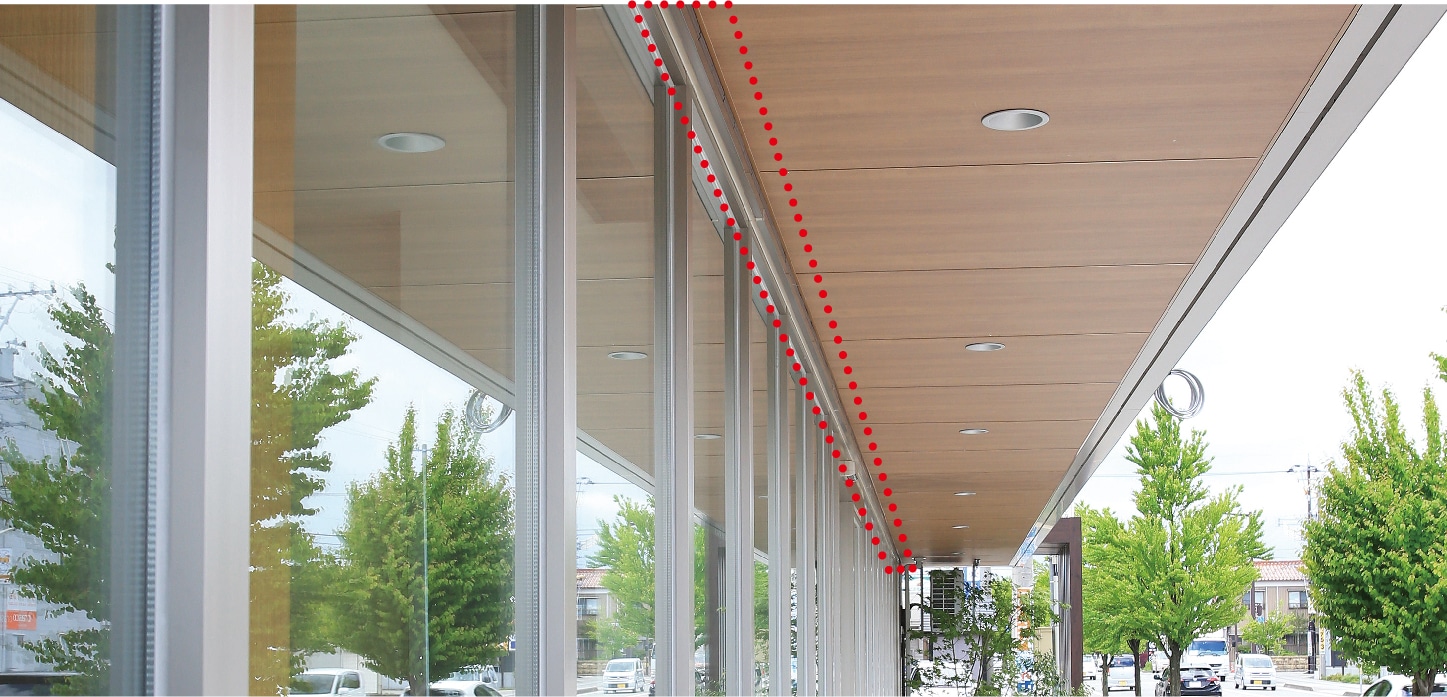 Quick Installation
This molding will help installations where the works are difficult suchas the end finishing of ceiling.